Creepypastas [Megapost] Part 1
The creepypastas are readings (some brief) that comply with the task to disturb and frighten the reader, are legends created in 4chan for fun and some troll ends spreading and making people believe they are real.

-




Suicide Mouse



So do any of you remember those Mickey Mouse cartoons from the 1930s? The ones that were just put out on DVD a few years ago? Well, I hear there is one that was unreleased to even the most avid classic disney fans.
According to sources, it's nothing special. It's just a continuous loop (like Flinstones) of mickey walking past 6 buildings that goes on for two or three minutes before fading out. Unlike the cutesy tunes put in though, the song on this cartoon was not a song at all, just a constant banging on a piano as if the keys for a minute and a half before going to white noise for the remainder of the film.

It wasn't the jolly old Mickey we've come to love either, Mickey wasn't dancing, not even smiling, just kind of walking as if you or I were walking, with a normal facial expression, but for some reason his head tilted side to side as he kept this dismal look.

Up until a year or two ago, everyone believed that after it cut to black and that was it. When Leonard Maltin was reviewing the cartoon to be put in the complete series, he decided it was too junk to be on the DVD, but wanted to have a digital copy due to the fact that it was a creation of Walt. When he had a digitized version up on his computer to look at the file, he noticed something.

The cartoon was actually 9 minutes and 4 seconds long. This is what my source emailed to me, in full (he is a personal assistant of one of the higher executives at Disney, and acquaintance of Mr. Maltin himself):

"After it cut to black, it stayed like that until the 6th minute, before going back into Mickey walking. The sound was different this time. It was a murmur. It wasn't a language, but more like a gurgled cry. As the noise got more indistinguishable and loud over the next minute, the picture began to get weird. The sidewalk started to go in directions that seemed impossible based on the physics of Mickeys walking. And the dismal face of the mouse was slowly curling into a smirk.

On the 7th minute, the murmur turned into a bloodcurdling scream (the kind of scream painful to hear) and the picture was getting more obscure. Colors were happening that shouldn't have been possible at the time. Mickey face began to fall apart. his eyes rolled on the bottom of his chin like two marbles in a fishbowl, and his curled smile was pointing upward on the left side of his face.

The buildings became rubble floating in midair and the sidewalk was still impossibly navigating in warped directions, a few seeming inconcievable with what we, as humans, know about direction. Mr. Maltin got disturbed and left the room, sending an employee to finish the video and take notes of everything happening up until the last second, and afterward immediately store the disc of the cartoon into the vault. This distorted screaming lasted until 8 minutes and a few seconds in, and then it abruptly cuts to the mickey mouse face at the credits of the end of every video with what sounded like a broken music box playing in the background.

This happened for about 30 seconds, and whatever was in that remaining 30 seconds I haven't been able to get a sliver of information about. From a security guard working under me who was making rounds outside of that room, I was told that after the last frame, the employee stumbled out of the room with pale skin saying "Real suffering is not known" 7 times before speedily taking the guards pistol and offing himself on the spot.

The thing I could get out of Leonard Maltin was that the last frame was a piece of Russian text that roughly said "the sights of hell bring its viewers back in". As far as I know, no one else has seen it, but there have been dozens of attempts at getting the file on rapidshare by employees inside the studios, all of whom have been promptly terminated of their jobs.

Whether it got online or not is up for debate, but if rumors serve me right, it's online somewhere under "suicidemouse.avi". If you ever find a copy of the film, I want you to never view it, and to contact me by phone immediately, regardless of the time. When a Disney Death is covered up as well as this, it means this has to be something huge.

Get back at me,

TR"





link: http://www.youtube.com/watch?v=C_h1dY66Rm4




Squidward's Suicide






I just want to start off by saying if you want an answer
Squidward with hyper-realistic eyes and blood in his eyes
Added by CesarTeamHYRO
at the end, prepare to be disappointed. There just isn't one.
I was an intern at Nickelodeon Studios for a year in 2005 for my degree in animation. It wasn't paid of course, most internships aren't, but it did have some perks beyond education. To adults it might not seem like a big one, but most kids at the time would go crazy over it.
Now, since I worked directly with the editors and animators, I got to view the new episodes days before they aired. I'll get right to it without giving too many unnecessary details. They had very recently made the SpongeBob movie and the entire staff was somewhat sapped of creativity so it took them longer to start up the season. But the delay lasted longer for more upsetting reasons. There was a problem with the series 4 premiere that set everyone and everything back for several months.

Me and two other interns were in the editing room along with the lead animators and sound editors for the final cut. We received the copy that was supposed to be "Fear of a Krabby Patty" and gathered around the screen to watch. Now, given that it isn't final yet animators often put up a mock title card, sort of an inside joke for us, with phony, often times lewd titles, such as "How sex doesn't work" instead of "Rock-a-bye-Bivalve" when SpongeBob and Patrick adopt a sea scallop. Nothing particularly funny but work related chuckles. So when we saw the title card "Squidward's Suicide" we didn't think it more than a morbid joke.


One of the interns did a small throat laugh at it. The happy-go-lucky music plays as is normal. The story began with Squidward practicing his clarinet, hitting a few sour notes like normal. We hear SpongeBob laughing outside and Squidward stops, yelling at him to keep it down as he has a concert that night and needs to practice. SpongeBob says okay and goes to see Sandy with Patrick. The bubbles splash screen comes up and we see the ending of Squidward's concert. This is when things began to seem off.
While playing, a few frames repeat themselves, but the sound doesn't (at this point sound is synced up with animation, so, yes, that's not common) but when he stops playing, the sound finishes as if the skip never happened. There is slight murmuring in the crowd before they begin to boo him. Not normal cartoon booing that is common in the show, but you could very clearly hear malice in it. Squidward's in full frame and looks visibly afraid. The shot goes to the crowd, with SpongeBob in center frame, and he too is booing, very much unlike him. That isn't the oddest thing, though. What is odd is everyone had hyper realistic eyes. Very detailed. Clearly not shots of real people's eyes, but something a bit more real than CGI. The pupils were red. Some of us looked at each other, obviously confused, but since we weren't the writers, we didn't question its appeal to children yet.

The shot goes to Squidward sitting on the edge of his bed, looking very forlorn. The view out of his porthole window is of a night sky so it isn't very long after the concert. The unsettling part is at this point there is no sound. Literally no sound. Not even the feedback from the speakers in the room. It's as if the speakers were turned off, though their status showed them working perfectly. He just sat there, blinking, in this silence for about 30 seconds, then he started to sob softly. He put his hands (tentacles) over his eyes and cried quietly for a full minute more, all the while a sound in the background very slowly growing from nothing to barely audible. It sounded like a slight breeze through a forest.
The screen slowly begins to zoom in on his face. By slow I mean it's only noticeable if you look at shots 10 seconds apart side by side. His sobbing gets louder, more full of hurt and anger. The screen then twitches a bit, as if it twists in on itself, for a split second then back to normal. The wind-through-the-trees sound gets slowly louder and more severe, as if a storm is brewing somewhere. The eerie part is this sound, and Squidward's sobbing, sounded real, as if the sound wasn't coming from the speakers but as if the speakers were holes the sound was coming through from the other side. As good as sound as the studio likes to have, they don't purchase the equipment to be that good to produce sound of that quality.

Below the sound of the wind and sobbing, very faint, something sounded like laughing. It came at odd intervals and never lasted more than a second so you had a hard time pinning it (we watched this show twice, so pardon me if things sound too specific but I've had time to think about them). After 30 seconds of this, the screen blurred and twitched violently and something flashed over the screen, as if a single frame was replaced.

The lead animation editor paused and rewound frame by frame. What we saw was horrible. It was a still photo of a dead child. He couldn't have been more than 6. The face was mangled and bloodied, one eye dangling over his upturned face, popped. He was naked down to his underwear, his stomach crudely cut open and his entrails laying beside him. He was laying on some pavement that was probably a road.

The most upsetting part was that there was a shadow of the photographer. There was no crime tape, no evidence tags or markers, and the angle was completely off for a shot designed to be evidence. It would seem the photographer was the person responsible for the child's death. We were of course mortified, but pressed on, hoping that it was just a sick joke.

The screen flipped back to Squidward, still sobbing, louder than before, and half body in frame. There was now what appeard to be blood running down his face from his eyes. The blood was also done in a hyper realistic style, looking as if you touched it you'd get blood on your fingers. The wind sounded now as if it were that of a gale blowing through the forest; there were even snapping sounds of branches. The laughing, a deep baritone, lasting at longer intervals and coming more frequently. After about 20 seconds, the screen again twisted and showed a single frame photo.

The editor was reluctant to go back, we all were, but he knew he had to. This time the photo was that of what appeared to be a little girl, no older than the first child. She was laying on her stomach, her barrettes in a pool of blood next to her. Her left eye was too popped out and popped, naked except for underpants. Her entrails were piled on top of her above another crude cut along her back. Again the body was on the street and the photographer's shadow was visible, very similar in size and shape to the first. I had to choke back vomit and one intern, the only female in the room, ran out. The show resumed.

About 5 seconds after this second photo played, Squidward went silent, as did all sound, like it was when this scene started. He put his tentacles down and his eyes were now done in hyper realism like the others were in the beginning of this episode. They were bleeding, bloodshot, and pulsating. He just stared at the screen, as if watching the viewer. After about 10 seconds, he started sobbing, this time not covering his eyes. The sound was piercing and loud, and most fear inducing of all is his sobbing was mixed with screams.

Tears and blood were dripping down his face at a heavy rate. The wind sound came back, and so did the deep voiced laughing, and this time the still photo lasted for a good 5 frames.

The animator was able to stop it on the 4th and backed up. This time the photo was of a boy, about the same age, but this time the scene was different. The entrails were just being pulled out from a stomach wound by a large hand, the right eye popped and dangling, blood trickling down it. The animator proceeded. It was hard to believe, but the next one was different but we couldn't tell what. He went on to the next, same thing. He want back to the first and played them quicker and I lost it. I vomited on the floor, the animating and sound editors gasping at the screen. The 5 frames were not as if they were 5 different photos, they were played out as if they were frames from a video. We saw the hand slowly lift out the guts, we saw the kid's eyes focus on it, we even saw two frames of the kid beginning to blink.

The lead sound editor told us to stop, he had to call in the creator to see this. Mr. Hillenburg arrived within about 15 minutes. He was confused as to why he was called down there, so the editor just continued the episode. Once the few frames were shown, all screaming, all sound again stopped. Squidward was just staring at the viewer, full frame of the face, for about 3 seconds. The shot quickly panned out and that deep voice said "DO IT" and we see in Squidward's hands a shotgun. He immediately puts the gun in his mouth and pulls the trigger. Realistic blood and brain matter splatters the wall behind him, and his bed, and he flies back with the force. The last 5 seconds of this episode show his body on the bed, on his side, one eye dangling on what's left of his head above the floor, staring blankly at it. Then the episode ends.

Mr. Hillenburg is obviously angry at this. He demanded to know what the heck was going on. Most people left the room at this point, so it was just a handful of us to watch it again. Viewing the episode twice only served to imprint the entirety of it in my mind and cause me horrible nightmares. I'm sorry I stayed.

The only theory we could think of was the file was edited by someone in the chain from the drawing studio to here. The CTO was called in to analyze when it happened. The analysis of the file did show it was edited over by new material. However, the timestamp of it was a mere 24 seconds before we began viewing it. All equipment involved was examined for foreign software and hardware as well as glitches, as if the time stamp may have glitched and showed the wrong time, but everything checked out fine. We don't know what happened and to this day nobody does.
There was an investigation due to the nature of the photos, but nothing came of it. No child seen was identified and no clues were gathered from the data involved nor physical clues in the photos. I never believed in unexplainable phenomena before, but now that I have something happen and can't prove anything about it beyond anecdotal evidence, I think twice about things.







link: http://www.youtube.com/watch?v=tx4rpK05v_w&feature=related




Dead Bart



You know how Fox has a weird way of counting Simpsons episodes? They refuse to count a couple of them, making the amount of episodes inconsistent. The reason for this is a lost episode from season 1.

Finding details about this missing episode is difficult, no one who was working on the show at the time likes to talk about it. From what has been pieced together, the lost episode was written entirely by Matt Groening. During production of the first season, Matt started to act strangely. He was very quiet, seemed nervous and morbid. Mentioning this to anyone who was present results in them
Added by ClericofMadness
getting very angry, and forbidding you to ever mention it to Matt.
I first heard of it at an event where David Silverman was speaking. Someone in the crowd asked about the episode, and Silverman simply left the stage, ending the presentation hours early. The episode's production number was 7G06, the title was Dead Bart. The episode labeled 7G06, Moaning Lisa, was made later and given Dead Bart's production code to hide the latter's existence.
In addition to getting angry, asking anyone who was on the show about this will cause them to do everything they can to stop you from directly communicating with Matt Groening. At a fan event, I managed to follow him after he spoke to the crowd, and eventually had a chance to talk to him alone as he was leaving the building. He didn't seem upset that I had followed him, probably expected a typical encounter with an obsessive fan. When I mentioned the lost episode though, all color drained from his face and he started trembling. When I asked him if he could tell me any details, he sounded like he was on the verge of tears. He grabbed a piece of paper, wrote something on it, and handed it to me. He begged me never to mention the episode again.

The piece of paper had a website address on it, I would rather not say what it was, for reasons you'll see in a second. I entered the address into my browser, and I came to a site that was completely black, except for a line of yellow text, a download link. I clicked on it, and a file started downloading. Once the file was downloaded, my computer went crazy, it was the worst virus I had ever seen. System restore didn't work, the entire computer had to be rebooted. Before doing this though, I copied the file onto a CD. I tried to open it on my now empty computer, and as I suspected, there was an episode of The Simpsons on it.

The episode started off like any other episode, but had very poor quality animation. If you've seen the original animation for Some Enchanted Evening, it was similar, but less stable. The first act was fairly normal, but the way the characters acted was a little off. Homer seemed angrier, Marge seemed depressed, Lisa seemed anxious, Bart seemed to have genuine anger and hatred for his parents.

The episode was about the Simpsons going on a plane trip, near the end of the first act, the plane was taking off. Bart was fooling around, as you'd expect. However, as the plane was about 50 feet off the ground, Bart broke a window on the plane and was sucked out.

At the beginning of the series, Matt had an idea that the animated style of the Simpsons' world represented life, and that death turned things more realistic. This was used in this episode. The picture of Bart's corpse was barely recognizable, they took full advantage of it not having to move, and made an almost photo-realistic drawing of his dead body.

Act one ended with the shot of Bart's corpse. When act two started, Homer, Marge, and Lisa were sitting at their table, crying. The crying went on and on, it got more pained, and sounded more realistic, better acting than you would think possible. The animation started to decay even more as they cried, and you could hear murmuring in the background. The characters could barely be made out, they were stretching and blurring, they looked like deformed shadows with random bright colors thrown on them.

There were faces looking in the window, flashing in and out so you were never sure what they looked like.

This crying went on for all of act two.

Act three opened with a title card saying one year had passed. Homer, Marge, and Lisa were skeletally thin, and still sitting at the table. There was no sign of Maggie or the pets.

They decided to visit Bart's grave. Springfield was completely deserted, and as they walked to the cemetery the houses became more and more decrepit. They all looked abandoned. When they got to the grave, Bart's body was just lying in front of his tombstone, looking just like it did at the end of act one.

The family started crying again. Eventually they stopped, and just stared at Bart's body. The camera zoomed in on Homer's face. According to summaries, Homer tells a joke at this part, but it isn't audible in the version I saw, you can't tell what Homer is saying.

The view zoomed out as the episode came to a close. The tombstones in the background had the names of every Simpsons guest star on them. Some that no one had heard of in 1989, some that haven't been on the show yet. All of them had death dates on them.

For guests who died since, like Michael Jackson and George Harrison, the dates were when they would die. The credits were completely silent, and seemed handwritten. The final image was the Simpson family on their couch, like in the intros, but all drawn in hyper realistic, lifeless style of Bart's corpse.

A thought occurred to me after seeing the episode for the first time, you could try to use the tombstones to predict the death of living Simpsons guest stars, but there's something odd about most of the ones who haven't died yet.

All of their deaths are listed as the same date.




link: http://www.youtube.com/watch?v=Dy0vIvaQ47A&feature=player_embedded



Candle Cove



Skyshale033
Subject: Candle Cove local kid's show?
Does anyone remember this kid's show? It was called Candle Cove and I must have been 6 or 7. I never found reference to it anywhere so I think it was on a local station around 1971 or 1972. I lived in Ironton at the time. I don't remember which station, but I do remember it was on at a weird time, like 4:00 PM.

mike_painter65
Subject: Re: Candle Cove local kid's show?
it seems really familiar to me…..i grew up outside of ashland and was 9 yrs old in 72. candle cove…was it about pirates? i remember a pirate marionete at the mouth of a cave talking to a little girl

Skyshale033
Subject: Re: Candle Cove local kid's show?
YES! Okay I'm not crazy! I remember Pirate Percy. I was always kind of scared of him. He looked like he was built from parts of other dolls, real low-budget. His head was an old porcelain baby doll, looked like an antique that didn't belong on the body. I don't remember what station this was! I don't think it was WTSF though.

Jaren_2005
Subject: Re: Candle Cove local kid's show?
Sorry to ressurect this old thread but I know exactly what show you mean, Skyshale. I think Candle Cove ran for only a couple months in '71, not '72. I was 12 and I watched it a few times with my brother. It was channel 58, whatever station that was. My mom would let me switch to it after the news. Let me see what I remember.

It took place in Candle cove, and it was about a little girl who imagined herself to be friends with pirates. The pirate ship was called the Laughingstock, and Pirate Percy wasn't a very good pirate because he got scared too easily. And there was calliope music constantly playing. Don't remember the girl's name. Janice or Jade or something. Think it was Janice.

Skyshale033
Subject: Re: Candle Cove local kid's show?
Thank you Jaren!!! Memories flooded back when you mentioned the Laughingstock and channel 58. I remember the bow of the ship was a wooden smiling face, with the lower jaw submerged. It looked like it was swallowing the sea and it had that awful Ed Wynn voice and laugh. I especially remember how jarring it was when they switched from the wooden/plastic model, to the foam puppet version of the head that talked.

mike_painter65
Subject: Re: Candle Cove local kid's show?
ha ha i remember now too.
do you remember this part skyshale: "you have…to go…INSIDE."

Skyshale033
Subject: Re: Candle Cove local kid's show?
Ugh mike, I got a chill reading that. Yes I remember. That's what the ship always told Percy when there was a spooky place he had to go in, like a cave or a dark room where the treasure was. And the camera would push in on Laughingstock's face with each pause. YOU HAVE… TO GO… INSIDE. With his two eyes askew and that flopping foam jaw and the fishing line that opened and closed it. Ugh. It just looked so cheap and awful.

You guys remember the villain? He had a face that was just a handlebar mustache above really tall, narrow teeth.

kevin_hart
Subject: Re: Candle Cove local kid's show?
i honestly, honestly thought the villain was pirate percy. i was about 5 when this show was on. nightmare fuel.

Jaren_2005
Subject: Re: Candle Cove local kid's show?
That wasn't the villain, the puppet with the mustache. That was the villain's sidekick, Horace Horrible. He had a monocle too, but it was on top of the mustache. I used to think that meant he had only one eye.

But yeah, the villain was another marionette. The Skin-Taker. I can't believe what they let us watch back then.

kevin_hart
Subject: Re: Candle Cove local kid's show?
jesus h. christ, the skin taker. what kind of a kids show were we watching? i seriously could not look at the screen when the skin taker showed up. he just descended out of nowhere on his strings, just a dirty skeleton wearing that brown top hat and cape. and his glass eyes that were too big for his skull. christ almighty.

Skyshale033
Subject: Re: Candle Cove local kid's show?
Wasn't his top hat and cloak all sewn up crazily? Was that supposed to be children's skin??

mike_painter65
Subject: Re: Candle Cove local kid's show?
yeah i think so. rememer his mouth didn't open and close, his jaw just slid back and foth. i remember the little girl said "why does your mouth move like that" and the skin-taker didn't look at the girl but at the camera and said "TO GRIND YOUR SKIN"

Skyshale033
Subject: Re: Candle Cove local kid's show?
I'm so relieved that other people remember this terrible show!

I used to have this awful memory, a bad dream I had where the opening jingle ended, the show faded in from black, and all the characters were there, but the camera was just cutting to each of their faces, and they were just screaming, and the puppets and marionettes were flailing spastically, and just all screaming, screaming. The girl was just moaning and crying like she had been through hours of this. I woke up many times from that nightmare. I used to wet the bed when I had it.

kevin_hart
Subject: Re: Candle Cove local kid's show?
i don't think that was a dream. i remember that. i remember that was an episode.

Skyshale033
Subject: Re: Candle Cove local kid's show?
No no no, not possible. There was no plot or anything, I mean literally just standing in place crying and screaming for the whole show.

kevin_hart
Subject: Re: Candle Cove local kid's show?
maybe i'm manufacturing the memory because you said that, but i swear to god i remember seeing what you described. they just screamed.

Jaren_2005
Subject: Re: Candle Cove local kid's show?
Oh God. Yes. The little girl, Janice, I remember seeing her shake. And the Skin-Taker screaming through his gnashing teeth, his jaw careening so wildly I thought it would come off its wire hinges. I turned it off and it was the last time I watched. I ran to tell my brother and we didn't have the courage to turn it back on.

mike_painter65
Subject: Re: Candle Cove local kid's show?
i visited my mom today at the nursing home. i asked her about when i was little in the early 70s, when i was 8 or 9 and if she remembered a kid's show, candle cove. she said she was suprised i could remember that and i asked why, and she said "because i used to think it was so strange that you said 'i'm gonna go watch candle cove now mom' and then you would tune the tv to static and just watch dead air for 30 minutes. you had a big imagination with your little pirate show."




link: http://www.youtube.com/watch?v=o2h5ym6ZlVY




Smiledog.jpg



I first met in person with Mary E. in the summer of 2007. I had arranged with her husband of fifteen years, Terence, to see her for an interview. Mary had initially agreed, since I was not a newsman but rather an amateur writer gathering information for a few early college assignments and, if all went according to plan, some pieces of fiction. We scheduled the interview for a particular weekend when I was in Chicago on unrelated business, but at the last moment Mary changed her mind and locked herself in the couple's bedroom, refusing to meet with me. For half an hour I sat with Terence as we camped outside the bedroom door, I listening and taking notes while he attempted fruitlessly to calm his wife.
The things Mary said made little sense but fit with the pattern I was expecting: though I could not see her, I could tell from her voice that she was crying, and more often than not her objections to speaking with me centered around an incoherent diatribe on her dreams — her nightmares. Terence apologized profusely when we ceased the exercise, and I did my best to take it in stride; recall that I wasn't a reporter in search of a story, but merely a curious young man in search of information. Besides, I thought at the time, I could perhaps find another, similar case if I put my mind and resources to it.

Mary E. was the sysop for a small Chicago-based Bulletin Board System in 1992 when she first encountered smile.jpg and her life changed forever. She and Terence had been married for only five months. Mary was one of an estimated 400 people who saw the image when it was posted as a hyperlink on the BBS, though she is the only one who has spoken openly about the experience. The rest have remained anonymous, or are perhaps dead.
In 2005, when I was only in tenth grade, smile.jpg was first brought to my attention by my burgeoning interest in web-based phenomena; Mary was the most often cited victim of what is sometimes referred to as "Smile.dog," the being smile.jpg is reputed to display. What caught my interest (other than the obvious macabre elements of the cyber-legend and my proclivity toward such things) was the sheer lack of information, usually to the point that people don't believe it even exists other than as a rumor or hoax.

It is unique because, though the entire phenomenon centers on a picture file, that file is nowhere to be found on the internet; certainly many photomanipulated simulacra litter the web, showing up with the most frequency on sites such as the imageboard 4chan, particularly the /x/-focused paranormal subboard. It is suspected these are fakes because they do not have the effect the true smile.jpg is believed to have, namely sudden onset temporal lobe epilepsy and acute anxiety.
This purported reaction in the viewer is one of the reasons the phantom-like smile.jpg is regarded with such disdain, since it is patently absurd, though depending on whom you ask the reluctance to acknowledge smile.jpg's existence might be just as much out of fear as it is out of disbelief. Neither smile.jpg nor Smile.dog is mentioned anywhere on Wikipedia, though the website features articles on such other, perhaps more scandalous shocksites as ****** (hello.jpg) or 2girls1cup; any attempt to create a page pertaining to smile.jpg is summarily deleted by any of the encyclopedia's many admins.
Encounters with smile.jpg are the stuff of internet legend. Mary E.'s story is not unique; there are unverified rumors of smile.jpg showing up in the early days of Usenet and even one persistent tale that in 2002 a hacker flooded the forums of humor and satire website Something Awful with a deluge of Smile.dog pictures, rendering almost half the forum's users at the time epileptic.

It is also said that in the mid-to-late 90s that smile.jpg circulated on usenet and as an attachment of a chain email with the subject line "SMILE!! GOD LOVES YOU!" Yet despite the huge exposure these stunts would generate, there are very few people who admit to having experienced any of them and no trace of the file or any link has ever been discovered.
Those who claim to have seen smile.jpg often weakly joke that they were far too busy to save a copy of the picture to their hard drive. However, all alleged victims offer the same description of the photo: A dog-like creature (usually described as appearing similar to a Siberian husky), illuminated by the flash of the camera, sits in a dim room, the only background detail that is visible being a human hand extending from the darkness near the left side of the frame. The hand is empty, but is usually described as "beckoning." Of course, most attention is given to the dog (or dog-creature, as some victims are more certain than others about what they claim to have seen). The muzzle of the beast is reputedly split in a wide grin, revealing two rows of very white, very straight, very sharp, very human-looking teeth.

This is, of course, not a description given immediately after viewing the picture, but rather a recollection of the victims, who claim to have seen the picture endlessly repeated in their mind's eye during the time

they are, in reality, having epileptic fits. These fits are reported to continue indeterminably, often while the victims sleep, resulting in very vivid and disturbing nightmares. These may be treated with medication, though in someses it is more effective than others.
Mary E., I assumed, was not on effective medication. That was why after my visit to her apartment in 2007 I sent out feelers to several folklore- and urban legend-oriented newsgroups, websites, and mailing lists, hoping to find the name of a supposed victim of smile.jpg who felt more interested in talking about his experiences. For a time nothing happened and at length I forgot completely about my pursuits, since I had begun my freshman year of college and was quite busy. Mary contacted me via email, however, near the beginning of March 2008.
To: jml@****.com
From: marye@****.net
Subj: Last summer's interview
Dear Mr. L.,

I am incredibly sorry about my behavior last summer when you came to interview me. I hope you understand that it was no fault of yours, but rather my own problems that led me to act out as I did. I realized that I could have handled the situation more decorously; however, I hope you will forgive me. At the time, I was afraid.

You see, for fifteen years I have been haunted by smile.jpg. Smile.dog comes to me in my sleep every night. I know that sounds silly, but it is true. There is an ineffable quality about my dreams, my nightmares, that makes them completely unlike any real dreams I have ever had. I do not move and do not speak. I simply look ahead, and the only thing ahead of me is the scene from that horrible picture. I see the beckoning hand, and I see Smile.dog. It talks to me.
It is not a dog, of course, though I am not quite sure what it really is. It tells me it will leave me alone if only I do as it asks. All I must do, it says, is "spread the word." That is how it phrases its demands. And I know exactly what it means: it wants me to show it to someone else.

And I could. The week after my incident I received in the mail a manila envelope with no return address. Inside was only a 3 ½ -inch floppy diskette. Without having to check, I knew precisely what was on it.
I thought for a long time about my options. I could show it to a stranger, a coworker… I could even show it to Terence, as much as the idea disgusted me. And what would happen then? Well, if Smile.dog kept its word I could sleep. Yet if it lied, what would I do? And who was to say something worse would not come for me if I did as the creature asked?
So I did nothing for fifteen years, though I kept the diskette hidden amongst my things. Every night for fifteen years Smile.dog has come to me in my sleep and demanded that I spread the word. For fifteen years I have stood strong, though there have been hard times. Many of my fellow victims on the BBS board where I first encountered smile.jpg stopped posting; I heard some of them committed suicide. Others remained completely silent, simply disappearing off the face of the web. They are the ones I worry about the most.
I sincerely hope you will forgive me, Mr. L., but last summer when you contacted me and my husband about an interview I was near the breaking point. I decided I was going to give you the floppy diskette. I did not care if Smile.dog was lying or not, I wanted it to end. You were a stranger, someone I had no connection with, and I thought I would not feel sorrow when you took the diskette as part of your research and sealed your fate.
Before you arrived I realized what I was doing: was plotting to ruin your life. I could not stand the thought, and in fact I still cannot. I am ashamed, Mr. L., and I hope that this warning will dissuade you from further investigation of smile.jpg. You may in time encounter someone who is, if not weaker than I, then wholly more depraved, someone who will not hesitate to follow Smile.dog's orders.

Stop while you are still whole.

Sincerely,
Mary E.

Terence contacted me later that month with the news that his wife had killed herself. While cleaning up the various things she'd left behind, closing email accounts and the like, he happened upon the above message. He was a man in shambles; he wept as he told me to listen to his wife's advice. He'd found the diskette, he revealed, and burned it until it was nothing but a stinking pile of blackened plastic. The part that most disturbed him, however, was how the diskette had hissed as it melted. Like some sort of animal, he said.

I will admit that I was a little uncertain about how to respond to this. At first I thought perhaps it was a joke, with the couple belatedly playing with the situation in order to get a rise out of me. A quick check of several Chicago newspapers' online obituaries, however, proved that Mary E. was indeed dead. There was, of course, no mention of suicide in the article. I decided that, for a time at least, I would not further pursue the subject of smile.jpg, especially since I had finals coming up at the end of May.
But the world has odd ways of testing us. Almost a full year after I'd returned from my disastrous interview with Mary E., I received another email:

To: jml@****.com
From: elzahir82@****.com
Subj: smile

Hello

I found your e-mail adress thru a mailing list your profile said you are interested in smiledog. I have saw it it is not as bad as every one says I have sent it to you here. Just spreading the word.




(:

The final line chilled me to the bone.

According to my email client there was one file attachment called, naturally, smile.jpg. I considered downloading it for some time. It was mostly likely a fake, I imagined, and even if it weren't I was never wholly convinced of smile.jpg's peculiar powers. Mary E.'s account had shaken me, yes, but she was probably mentally unbalanced anyway. After all, how could a simple image do what smile.jpg was said to accomplish? What sort of creature was it that could break one's mind with only the power of the eye?
And if such things were patently absurd, then why did the legend exist at all?
If I downloaded the image, if I looked at it, and if Mary turned out to be correct, if Smile.dog came to me in my dreams demanding I spread the word, what would I do? Would I live my life as Mary had, fighting against the urge to give in until I died? Or would I simply spread the word, eager to be put to rest? And if I chose the latter route, how could I do it? Whom would I burden in turn?
If I went through with my earlier intention to write a short article about smile.jpg, I decided, I could attach it as evidence. And anyone who read the article, anyone who took interest, would be affected. And even assuming the smile.jpg attached to the email was genuine, would I be capricious enough to save myself in that manner?


Could I spread the word?

Yes, yes I could.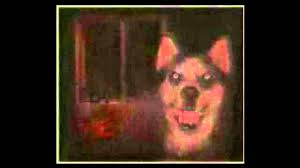 ---



Sources of Information
The post is made up of the author's original content, or is a compliation of material from various places.
Creepypasta Wiki
---
Followers
Visits
Favorites