Collective Intelligence's increase with Them 13
Collective Intelligence's increase with Them 13
In this post I'll show you people think before they turned to us and by his words or deeds have passed into history and we will remember them and increase intelligence collectively
Let's start with them all!
First of all identities to all with his most revealing and important they are role models.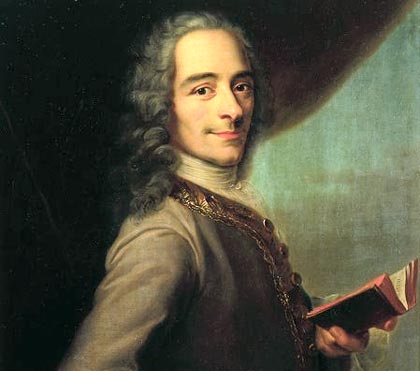 His most revealing



• We seek happiness, but without knowing where, like the drunk looking for his house, knowing they have one.
• Only one who knows how immensely rich limit their desires.
• A collection of thoughts must be a pharmacy where a remedy for all ills.
• proclaim aloud the freedom of thought and death to not think like me.
• The Secret reveals the other passes as a traitor, the secret reveals itself passes for a fool.
• Self-esteem, as well as the reproductive mechanism of the human race is necessary, causes us pleasure and we hide it.
• Chance is a word void of sense, nothing can exist without a cause.
• Those who think money does it all end up doing everything for money.
• everything goes well with sweet-natured people and cheerful.



Gottfried Leibniz



His most revealing



• Everything that happens in the soul of man is manifested in your body.
• Love is found in the happiness of another's happiness.
• What sets the height of beauty and perfection of God's works is that the universe is unfolding steadily, and the freer movement, made an order of things altogether.
• What happens Ilamadas is just ignorance of the physical causes
• The world as it is, is the best possible world, for among all the options God in His perfection, had to choose the best.
• The mechanism is the heart of things. Dynamism is its background.
• God is for His creatures, not only what an inventor is to his machine, but also what a prince is to his subjects and a father to his children.
• The present product of the past, in turn begets future.
• Had strict, no absolute or absolute death generation.
• Music is the pleasure that the soul experiences singing, not realizing that counts.



Jean-Jacques Rousseau



His most revealing



• It is always valuable to have the respect people's admiration
• The only habit that must be taught to children is not subject to any
• general and abstract ideas are the greatest source of human error
• Needs more wasteful is imposed on us by opinion
• The injuries are the reasons of those who are to blame.
• Giving up our freedom is to renounce our quality of men, and with this to all the duties of humanity.
• Man is born free and everywhere is subject to chains.
• It is very difficult to think nobly when one thinks more than to live.
• Vice rarely hinted opposing honesty, almost always takes the guise of it.
• Do not do well and is a great evil.



Aristóteles



His most revealing



• Love only among virtuous people.
• The ignorant says, the wise question and reflect.
• The friend of all the world is not a friend.
• Everyone has the right to be happy.
• Hope is the dream of the waking man.
• A faithful friend is one soul in two bodies.
• A state is governed more by a good man by good laws.
• It is necessary that philosophy is a special knowledge of first principles and first causes.
• It is for the philosopher to speculate on all things.
• The dialectics and the Sophists, in his disquisitions, are clothed in the guise of philosophers.


Platon



His most revealing



• No man is a coward who do not love and transform into a hero brave
• Only one who loves you loves your soul.
• The love of a beautiful soul will remain faithful throughout his life, he loves a permanent thing.
• Music is to the soul what the gym for the body.
• Philosophy is a silent dialogue of the soul with itself about to be.
• A man who risks nothing by their ideas, their ideas are worthless, or worthless man.
• In wine (meaning it is) the truth
• Justice is not simply the convenience of the fittest.
• Love is to feel the beat within the sacred being loved.
• No love vile, but physical, and inconsistent, and there are other loves stable.


Sócrates



His most revealing



• The friend must be at the money, before you need it, we know the value.
• Descend to the depths of yourself and get to see your soul good. Happiness makes oneself only good behavior.
• Young people today are tyrants. They contradict their parents, eat your food, and lack respect for their teachers.
• True wisdom is to recognize one's own ignorance.
• Speak so that I know you.
• The wretched souls are left only with a gift win.
• Four correspond to the judge listened politely, answer wisely, weigh wisely and decide impartially.
• Pride breeds the tyrant. Pride, when reached accumulate useless follies and excesses, going back on the highest pinnacle, plunges into an abyss of evils, of which there is no way out.
• A man can not inspire unbridled affection is unsociable and closes the door to friendship.
• I just know that I know nothing.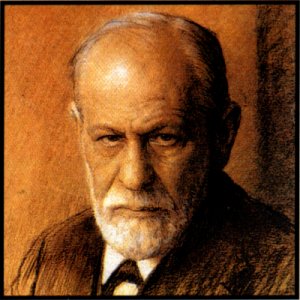 His most revealing



• Anyone awake behave as it did in a dream would be taken for a madman.
• Each of us is as deadly to all but himself.
• The first man who insulted his enemy instead of throwing a stone was the founder of civilization.
• Modern science has yet to produce a calming drug is as effective as a few kind words.
• The interpretation of dreams is the royal road to knowledge of the unconscious.
• Religion is comparable to childhood neurosis.
• If you want to live, prepare to die.
• Only own personal experience makes the wise man.
• Every joke, basically, conceals a truth.
• We are progressing. In the Middle Ages would have burned me and now are content with burning my books.






His most revealing



• Do not laugh to the point of giving rise to the curl
• What is the goal of wise human soul, and as we advance in knowledge, will turn away the horizon of the unknown.
• All things are one.
• We need the need for reality.
• The disease makes health pleasant and good, hunger satiety, work to rest.
• No one bathes in the river twice because everything changes in the river and in bathing.
• Doctors cut, burn, torture. And the sick doing good, which over looks bad, requiring hardly deserve reward.
• If you do not expect the unexpected will not recognize it when it arrives.
• Gold-seekers dig hard and find little.
• Death is all that we awake, we dream that sleep.


Galileo Galilei



His most revealing



• You can not teach anything to a man only can help you find out inside.
• I have never met someone so ignorant of whom they might learn something.
• In questions of science, the authority of a thousand is not worth the humble reasoning of a single individual.
• I think the discussion of natural problems, we should start not with the Scriptures, but with experiments and demonstrations.
• Knowing yourself is the greatest knowledge.
• The sun around which revolve many planets ... Do not forget to ripen a bunch of grapes.
• The great book of nature is written in mathematical symbols.
• Mathematics is the alphabet with which God wrote the universe.
• Let's say there are two types of poetic minds: a safe inventing fables and another ready to believe them.
• The greatest wisdom is that there is to know oneself.


Isaac Newton



His most revealing



• Nature is truly consistent and comfortable with herself.
• do not know what I'll look into the eyes of the world, but mine is like it was a boy playing on the seashore and have fun from time to finding a polished pebble or shell more beautiful, while the great ocean of truth lay, unexplored before me.
• A lack of proof, the thumb alone would convince me of the existence of God.
• What we know is a drop of water, what we ignore is the ocean.
• Men build too many walls and not enough bridges.
• Tact is the art of making a point without making an enemy.
• The unit is variety, and variety in unity is the supreme law of the universe.
• Gathering more evidence of authenticity in the Bible than in any profane history.
• I can calculate the movement of heavenly bodies, but not the madness of people.
• This beautiful system composed of the sun, planets and comets could only have been created by counsel and dominion of an intelligent and powerful being ... The Supreme God is a Being eternal, infinite, absolutely perfect.


Baruch Spinoza



His most revealing



• Someone may think, however, who thus become the subjects into slaves, believing that a slave who works for an order, and free who lives at will. But this is far from the truth, because in reality, who is led by his appetites and is unable to see or do anything that is useful, is a slave to the fullest.
• All things in nature are or things or actions. But good and evil are not things or actions. Therefore good and evil do not exist in nature.
• Men are deceived to believe free, and the reason for this view is that they are aware of their actions, while ignoring the causes that are determined, so what is your idea of freedom, because they do not know any of their actions.
• By nature naturans might mean a grasp clearly and distinctly by itself and without having to resort to something other than him, as all the attributes we have described so far, and that being is God.
• Many philosophers who have thought outside the small field of balloon globe, where they are, there is no other, since they do not observe it.
• The action taken by command, ie, obedience somehow suppresses freedom, but it is not obedience, but the end of the action, what makes one a slave. If the end of the action is not the usefulness of the agent, but his who sent, then the agent is a slave and useless to himself.
• However, Scripture often portray God in man's image and to give soul, mind, emotions and even body and breath, because of the low intelligence of the masses.
• The fact that he regrets what he has done is doubly miserable.
• There is nothing whose nature some effect does not follow.
• If you do not want to repeat the past, study it.





His most revealing



• Old wood to burn, old wine to drink, old friends who to trust and old authors to read.
• Come, an equal to his enemy, forgiving one shown above it.
• The discretion of the words is worth more than eloquence.
• The sovereignty of man is hidden in the depth of his knowledge.
• Reading maketh a full man, the conversation makes it quick, precise writing does.
• Nothing leads man to suspect much as knowing little.
• There is nothing that does more harm to a nation like the clever people smart passes.
• The bad, when you pretend good, is bad.
• Money is a good servant but bad master.
• The man is but what he knows.





His most revealing



• One way is relatable, that is. And on this road there is abundant evidence
• Mares take me as far as my mood takes me reach when driving, the road brought me plenty of signs of the goddess.
• The same is thinking and being.
• What would have driven need to be born earlier or later, from scratch?
• Learn about the ethereal nature, and also in the ether all the signs and the destructive effects of pure and clear torch where the sun and have spawned


Well I hope you liked the post Find and phrases that everyone's able to be paid as they are helpful.
And more collective intelligence is not lost.
Sources of Information
The post is made up of the author's original content, or is a compliation of material from various places.
---
Followers
Visits
Favorites