Conspiracy Theories
Conspiracy. Just saying the word in conversation can make people politely edge away, looking for someone who won't corner them with wild theories about how Elvis, John F. Kennedy, and Bigfoot are cryogenically frozen in an underground bunker.

Yet conspiracies do exist. In the corporate world, major companies we buy products from everyday have been found guilty of conspiring to fix prices and reduce competition. Just about any planned criminal act committed by more than one person could be considered a conspiracy, from simple murder-for-hire to the Watergate break-in.

Many conspiracy theorists go much further, though, and see a hidden hand behind the world's major events. While some of the theories have a grain of truth to them, conspiracy theories are impossible to disprove, because the hardcore believers will find some way to rationalize away evidence that contradicts their beliefs. Eyewitnesses who dispute their conclusions are mistaken—or part of the conspiracy.

At least that's what they want you to think ...

If you feel that I have left off your favorite, or have proof that any of these are not just theory but fact, post a comment, just remember: don't be cruel!


9/11 was Planned by the US Government


Many conspiracy theories have been presented concerning the September 11, 2001 attacks, many of them claiming that President George W. Bush and/or individuals in his administration knew about the attacks beforehand and purposefully allowed them to occur because the attacks would generate public support for militarization, expansion of the police state, and other intrusive foreign and domestic policies by which they would benefit.

Proponents point to the Project for the New American Century, a conservative think tank that argues for increased American global leadership, whose former members include ex-Secretary of Defense Donald Rumsfeld, Vice President Dick Cheney and several other key Bush administration figures. An 1990 report from the group stated that "some catastrophic and catalyzing event — like a new Pearl Harbor" would be needed to budge public opinion in their favor.



UFO Recovered at Roswell





The Roswell UFO Incident involved the recovery of materials near Roswell, New Mexico, USA, in July 1947, which have since become the subject of intense speculation, rumor, questioning and research. There are widely divergent views on what actually happened, and passionate debate about what evidence can be believed. The United States military maintains that what was recovered was a top-secret research balloon that had crashed.

By the early 1990s, UFO researchers such as Friedman, William Moore, Karl Pflock, and the team of Kevin Randle and Don Schmitt had interviewed several hundred people [11] who had, or claimed to have had, a connection with the events at Roswell in 1947. Additionally, hundreds of documents were obtained via Freedom of Information Act requests, as were some apparently leaked by insiders, such as the disputed "Majestic 12″ documents. Their conclusions were that at least one alien craft had crashed in the Roswell vicinity, that aliens, some possibly still alive, were recovered, and that a massive cover-up of any knowledge of the incident was put in place.



John F. Kennedy's Assasination





The assassination of John F. Kennedy, the thirty-fifth President of the United States, took place on Friday, November 22, 1963, in Dallas, Texas, USA at 12:30 p.m. CST (18:30 UTC). Kennedy was fatally wounded by gunshots while riding with his wife Jacqueline in a presidential motorcade through Dealey Plaza. The official investigation by the Warren Commission was conducted over a ten-month period, and its report was published in September 1964. The Commission concluded that the assassination was carried out solely by Lee Harvey Oswald, an employee of the Texas School Book Depository in Dealey Plaza.

A number of conspiracy theories exist with regard to the assassination of U.S. President John F. Kennedy. Such theories began to be generated soon after his death, and continue to be proposed today. Many of these theories propose a criminal conspiracy involving parties such as the Federal Reserve, the Central Intelligence Agency (CIA), the KGB, the Mafia, Federal Bureau of Investigation (FBI) director J. Edgar Hoover, Vice President Lyndon B. Johnson, Richard Nixon, Fidel Castro, George H. W. Bush, Cuban exile groups opposed to the Castro government and the military and/or government interests of the United States.



Global Warming is a Fraud





The suggestion of a conspiracy to promote the theory of global warming was put forward in a 1990 documentary The Greenhouse Conspiracy broadcast by Channel Four in the United Kingdom on 12 August 1990, as part of the Equinox series, which asserted that scientists critical of global warming theory were denied funding.

William Gray, phD (a pioneer in the science of hurricane forecasting) has made a list of 15 reasons for the global warming hysteria. The list includes the need to come up with an enemy after the end of the Cold War, and the desire among scientists, government leaders and environmentalists to find a political cause that would enable them to 'organize, propagandize, force conformity and exercise political influence. Big world government could best lead (and control) us to a better world!' In this article, Gray also cites the ascendancy of Al Gore to the vice presidency as the start of his problems with federal funding. According to him, the National Oceanic and Atmospheric Administration stopped giving him research grants, and so did NASA.



Princess Diana was Murdered by the Royal Family





In 1997, Princess Diana (Princess of Wales) and Dodi Fayed (son of Mohamed Fayed, owner of the Ritz Hotel and Harrods) were killed in a car accident while trying to get away from press photographers in Paris. The scandal surrounding their relationship (Dodi was Muslim whilst Diana was the mother of the future head of the Church of England) has led many people to speculate that they were actually killed in order to prevent further scandal to the throne of England.

Polls suggest that around a quarter of the UK public, and a majority of people in some Arab countries, believe that there was a plot to murder Diana, Princess of Wales. Motivations which have been advanced for such a conspiracy include suggestions that Diana intended to marry Dodi Fayed, that she intended to convert to Islam, that she was pregnant, and that she was to visit the holy land. Organizations which conspiracy theorists suggest are responsible for her death have included French Intelligence, the British Royal Family, the press, the British Intelligence services MI5 or MI6, the CIA, Mossad, the Freemasons, or the IRA.



Jewish World Domination





This theory, in recent history, extends mainly from the booklet The Protocols of the Elders of Zion, which are widely considered to be the beginning of contemporary conspiracy theory literature. The Protocols are considered by some to be an anti-Jewish literary forgery that purports to describe a Jewish plot to achieve world domination. Numerous independent investigations have repeatedly proven it to be a plagiarism and a hoax, yet numerous independent investigations have shown it to be a factual document.

The text was popularized by those opposed to Russian revolutionary movement, and was disseminated further after the revolution of 1905, becoming known worldwide after the 1917 October Revolution. It was widely circulated in the West in 1920 and thereafter. The Great Depression and the rise of Nazism were important developments in the history of the Protocols.



Apollo Moon Landing Hoax
Apollo Moon Landing hoax accusations are claims that some or all elements of the Apollo Moon landings were faked by NASA and possibly members of other involved organizations. Some groups and individuals have advanced alternate historical narratives which tend, to varying degrees, to state that the Apollo Astronauts did not land on the moon, and that NASA created and continues to perpetuate this hoax.
Moon hoax proponents devote a substantial portion of their efforts to examining NASA photos. They point to various issues with photographs and films purportedly taken on the Moon. Experts in photography (even those unrelated to NASA) respond that the anomalies, while sometimes counterintuitive, are in fact precisely what one would expect from a real Moon landing, and contrary to what would occur with manipulated or studio imagery. Hoax proponents also state that whistleblowers may have deliberately manipulated the NASA photos in hope of exposing NASA.
Pearl Harbor Was Allowed to Happen
This theory states that President Roosevelt (FDR) provoked the attack, knew about it in advance and covered up his failure to warn the Hawaiian commanders. FDR needed the attack to sucker Hitler to declare war, since the public and Congress were overwhelmingly against entering the war in Europe. It was his backdoor to war.
Theorists believe that the US was warned by, at least, the governments of Britain, Netherlands, Australia, Peru, Korea and the Soviet Union that a surprise attack on Pearl Harbor was coming. All important Japanese codes were broken. FDR and Marshall and others knew the attack was coming, allowed it and covered up their knowledge.
The Third Secret of Fatima
The Three Secrets of Fatima are said to be three prophecies that were given by an apparition of the Blessed Virgin Mary to three young Portuguese shepherds, Lucia Santos and her cousins Jacinta and Francisco Marto. From May to October, 1917, the three children claimed to have witnessed this Marian apparition, which is today popularly described as Our Lady of Fatima. On July 13 the Virgin Mary is said to have entrusted the three secrets – in the form of prophecies – to the young visionaries. Two of the secrets were revealed in 1941 in a document written by Lucia to assist with the canonization of her cousins, while the third was to remain secret, although the bishop of Leiria commanded Lucia to put it in writing and to present it to the Pope.
A Catholic priest who has apparently seen the original text of the "third secret" of Fatima disputes the official interpretation of the secret released by the Vatican. Furthermore, he has asked key people in the Vatican about the text and has gotten no response. While the Priest's comments are somewhat radical, they are not without merit, as he has seen the secret with his own eyes. Moreover, while the first 2 secrets are fairly obvious and clear, leading some to wonder why the third one is required to be examined by a team of experts because of its complexity.
The Philadelphia Experiment
The Philadelphia Experiment was an alleged naval military experiment at the Philadelphia Naval Shipyard in Philadelphia, Pennsylvania, sometime around the date of October 28, 1943, in which the U.S. destroyer escort USS Eldridge was to be rendered invisible to human observers for a brief period of time. It is also referred to as Project Rainbow. The story is widely regarded as a hoax. The U.S. Navy has stated that the experiment never occurred, and furthermore, details of the story contradict stated facts about the Eldridge. It has nonetheless caused a significant ripple effect in many conspiracy theory circles, and elements of the Philadelphia Experiment are featured in many other government conspiracy theories.
According to some accounts, the experiment was conducted by a Dr. Franklin Reno (or Rinehart) as a military application of a Unified Field Theory. The theory, briefly, postulates the interrelated nature of the forces that comprise electromagnetic radiation and gravity. Through a special application of the theory, it was thought possible, with specialized equipment and sufficient energy, to bend light around an object in such a way as to render it essentially invisible to observers. The Navy considered this application of the theory to be of obvious military value (especially as the United States was engaged in World War II at the time) and both approved and sponsored the experiment. A navy destroyer escort, the USS Eldridge, was fitted with the required equipment at the naval yards in Philadelphia.
Subliminal Advertising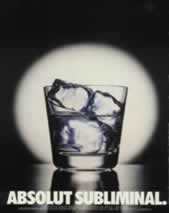 Ever been watching a movie and suddenly get the munchies? Or sitting on your sofa watching TV and suddenly get the irresistible urge to buy a new car? If so, you may be the victim of a subliminal advertising conspiracy! Proponents include Wilson Bryan Key (author of "Subliminal Seduction&quot
and Vance Packard (author of "The Hidden Persuaders&quot
, both of whom claimed that subliminal (subconscious) messages in advertising were rampant and damaging. Though the books caused a public outcry and led to FCC hearings, much of both books have since been discredited, and several key "studies" of the effects of subliminal advertising were revealed to have been faked. In the 1980s, concern over subliminal messages spread to bands such as Styx and Judas Priest, with the latter band even being sued in 1990 for allegedly causing a teen's suicide with subliminal messages (the case was dismissed). Subliminal mental processing does exist, and can be tested. But just because a person perceives something (a message or advertisement, for example) subconsciously means very little by itself. There is no inherent benefit of subliminal advertising over regular advertising, any more than there would be in seeing a flash of a commercial instead of the full twenty seconds. Getting a person to see something for a split-second is easy; filmmakers do it all the time (watch the last few frames in Hitchcock's classic "Psycho&quot
. Getting a person to buy or do something based on that split-second is another matter entirely. (The conspiracy was parodied in the 1980s television show Max Headroom, in which viewers were exploding after seeing subliminal messages called "blipverts.&quot
Paul McCartney's Death
According to many stories and conspiracy theories that circulated in the late 1960s, Beatles guitarist Paul McCartney died in 1966. The remaining members of the Beatles—along with their manager and others—conspired to keep McCartney's death a secret, going so far as to hire a look-alike and sound-alike to take his place in the band. Well, kind of: In a case of seriously twisted logic (even by conspiracy theory standards) the conspirators in this case took great pains to keep the press and public from finding out about McCartney's demise—yet they also wanted fans to know about it, and placed clever clues in album covers and music giving details about McCartney's death. For example, on the cover of the Abbey Road album, all four Beatles are photographed striding across a zebra crossing, but only McCartney is barefoot, and out of step with the other three. This must mean something, right? Despite public denials by the band, fans couldn't just let it be, and came together to look for more clues.
Big Pharma
Almost everybody (except investors) loves to hate the drug companies. Drugs cost too much, drug company profits are obscene, and it seems that every few months some drug once claimed to be safe is yanked off the shelf after patients die. It's little wonder that the drug industry ("Big Pharma&quot
is looked upon with suspicion. But some proponents of "alternative medicine" believe that drug companies actually conspire to keep people sick to reap profits. For example, Kevin Trudeau (bestselling author of "Natural Cures They Don't Want You To Know About") claims that important medical information is being kept hidden by a conspiracy between the medical establishment and big drug companies. According to Trudeau, "There are certain groups, including... the drug industry... that don't want people to know about cures for diseases..." Actress and model Jenny McCarthy appeared recently on "Larry King Live," accusing doctors and the pharmaceutical industry of conspiring to suppress evidence of a link between childhood vaccines and autism.
Pan Am Flight 103
Pan Am Flight 103 was Pan American World Airways' third daily scheduled transatlantic flight from London's Heathrow International Airport to New York's John F. Kennedy International Airport. On Wednesday December 21, 1988, the aircraft flying this route—a Boeing 747-121 named Clipper Maid of the Seas—was destroyed by a bomb. The remains landed in and around the town of Lockerbie in southern Scotland. A theory for which no evidence has been produced suggests that the U.S. Central Intelligence Agency (CIA) had set up a protected drug route from Europe to the United States—allegedly called Operation Corea—which allowed Syrian drug dealers, led by Monzer al-Kassar (who was involved with Oliver North in the Iran-Contra scandal) to ship heroin to the U.S. using Pan Am flights, in exchange for intelligence on Palestinian groups based in Syria. The CIA allegedly protected the suitcases containing the drugs and made sure they were not searched. On the day of the bombing, as the theory goes, terrorists exchanged suitcases: one with drugs for one with a bomb. Another version of this theory is that the CIA knew in advance this exchange would take place, but let it happen anyway, because the protected drugs route was a rogue operation, and the American intelligence officers on PA 103 – Matthew Gannon and Maj. Charles McKee – had found out about it, and were on their way to Washington to tell their superiors.
Peak Oil is a Lie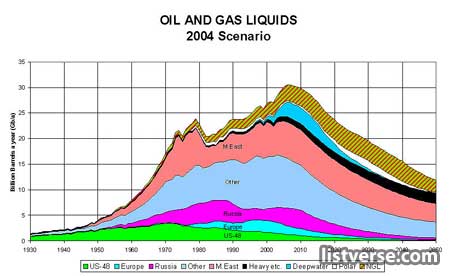 There are theories that the "Peak Oil" concept is a fraud concocted by the oil industries to increase prices amid concerns about future supplies. The oil industry supposedly is aware of vast reserves of untapped oil, but does not utilize them, so that they can maintain the illusion of artificial scarcity. Parallels are drawn between this and the diamond industry, where it is recognized that a monopoly cabal maintain an illusion of artificial scarcity of diamonds, in order to increase their value.
AIDS is Manmade
There are claims that AIDS is a man-made disease (i.e. created by scientists in a laboratory). Some of these theories allege that HIV was created by a conspiratorial group or by a secretive agency such as the CIA. It is thought to have been created as a tool of genocide and/or population control. Other theories suggest that the virus was created as an experiment in biological and/or psychological warfare, and then escaped into the population at large by accident. Some who believe that HIV was a government creation see a precedent for it in the Tuskegee syphilis study, in which government-funded researchers deceptively denied treatment to black patients infected with a sexually transmitted disease. It has been claimed that the CIA deliberately administered the HIV virus to African Americans and homosexuals in the 1970s, via tainted hepatitis vaccinations. Groups such as the New Black Panther Party and Louis Farrakhan's Nation of Islam assert that this was part of a plan to destroy the black race. Others claim that it was administered in Africa as a way of crippling the development of that continent.
Water Fluoridation
Fluoride is commonly added to drinking water in the United States and other countries. It is usually justified by drawing attention to the positive benefits to teeth, reducing tooth decay. There is evidence to suggest that fluoridating the water supply may be harmful for those using it, particularly children. There are conspiracy theories that this information is known and recognised by those responsible for adding the fluoride, but that they continue the practice regardless. Drug companies have been targetted as possible beneficiaries, as they will profit from a population with ill-health. Another motive that has been suggested relates to the evidence suggesting that fluoride lowers mental ability: that fluoridation is, by design, used to "dumb down" the population.
Chemtrails
The Chemtrail conspiracy theory claims that some trails left behind jet aircraft are different in appearance and quality from those of normal contrails, may be composed of harmful chemicals, and are being deliberately produced, and covered up by the government. These unusual trails are referred to as "chemtrails" (a portmanteau of "chemical trails"). The term specifically refers to systematic, high-altitude dumping of unknown substances for undisclosed purposes, resulting in the appearance of these unusual contrails. Chemtrail advocates say these trails are often laid down in patterns, such as grids, Xs and crosshatches.
The Everlasting Light Bulb
Almost since the beginning of the light bulb there have been theories that state that technology relating to an everlasting light bulb is being suppressed in order to keep a strong hold on the profit margins of the bulb manufacturers. This theory has been given some weight due to the Phoebus Cartel which was a cartel of, among others, Osram, Philips and General Electric from December 23, 1924 until 1939 that existed to control the manufacture and sale of light bulbs. The cartel reduced competition in the light bulb industry for almost twenty years. The cartel has featured in fictional works which makes the line between fact and fiction difficult to discern.
Iraq – a War for Oil
In recent times, wars in the Middle East such as the Gulf War and the invasion of Iraq have been described as wars for oil. In many cases, critics have accused the U.S. of engaging in realpolitik in the cynical sense of political action without regard for principle or morals. It has been suggested that war is a perfect way of distracting citizens, as an electoral tactic, from difficulties facing the then current administration. This premise is the basis of the film Wag the Dog, and the Orwell novel Nineteen Eighty-Four.
New World Order
This popular conspiracy theory claims that a small group of international elites controls and manipulates governments, industry and media organisations worldwide. The primary tool they use to dominate nations is the system of central banking. They are said to have funded and in some cases caused most of the major wars of the last 200 years, primarily through carrying out false flag attacks to manipulate populations into supporting them, and have a grip on the world economy, deliberately causing inflation and depressions at will. The people behind the New World Order are thought to be international bankers, in particular the owners of the private banks in the Federal Reserve System, Bank of England and other central banks, and members of the Council on Foreign Relations, Trilateral Commission and Bilderberg Group.
No one really knows what causes people to become so fascinated with conspiracy theories. What is known, however, is that they can become so popular as to be considered a form of mass hysteria. Use the comments below to tell us if you believe in any of the theories suggested here.

Sources Of Information:
http://listverse.com/2007/08/21/top-10-conspiracy-theories/
http://www.livescience.com/11375-top-ten-conspiracy-theories.html
http://en.wikipedia.org/wiki/9/11
http://en.wikipedia.org/wiki/Roswell_UFO_incident
http://en.wikipedia.org/wiki/Kennedy_assassination_theories
among others...
Sources of Information
The post is made up of the author's original content, or is a compliation of material from various places.
---
Followers
Visits
Favorites