Metalcore and Melodic Metalcore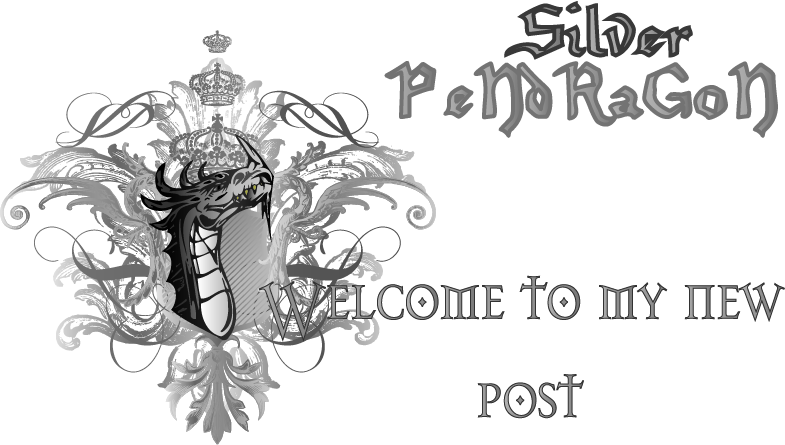 The Metalcore




Metalcore is a subgenre of heavy metal combining various elements of extreme metal and hardcore punk. The name is a portmanteau of the names of the two genres. The term took on its current meaning in the mid-1990s, describing bands such as Earth Crisis, Deadguy and Integrity. The earliest of these groups, Integrity, began performing in 1988; some modern practitioners of the genre include Killswitch Engage, Underoath, All That Remains, Trivium, As I Lay Dying, Bullet for My Valentine, and The Devil Wears Prada.

Metalcore is distinguished from other punk metal fusions by its emphasis on general heavy metal characteristics as well as breakdowns: slower, intense passages conducive to moshing. The genre has had a saturation of bands in the last five years. Sepultura has been credited to "lay the foundation" for the genre.



Melodic metalcore (1995–present)



In the early 1990s, a third wave of metalcore groups appeared, who placed significantly greater emphasis on melody. These bands tend to fuse melodic death metal, hardcore punk and emo. Melodic metalcore bands include Atreyu,Avenged Sevenfold, Darkest Hour, Eighteen Visions, Killswitch Engage and Poison the Well. These groups took major influence, cues, and writing styles from Swedish melodic death metal bands, particularly At the Gates, Arch Enemy, In Flames and Soilwork. Melodic metalcore frequently makes use of clean vocals. Some of these groups, such as Shadows Fall, have voiced an affection for '80s glam metal. Melodic metalcore groups have been described as "embrac'80s metal clichés", such as "inordinate amounts of smoke machines, rippin' solos, [and] three bass drums".



Characteristics




Vocals



The vocalizing technique in metalcore is generally screamed vocals, particularly common among many 1990s metalcore groups. Today many metalcore bands combine screamed vocals throughout with the use of clean vocals usually during the bridge or chorus of a song.



Instrumentation



Harmonized guitar riffs, double bass drumming, and breakdowns are common in metalcore. Drop guitar tunings are used almost universally, earlier bands usually used either Drop D or C tunings. More recently certain bands have been known to tune as low as Drop A. Drummers typically use a lot of double bass technique and general drumming styles across the board. Blast beats are also seen at times.



Ideologies



Metalcore emerged from the milieu surrounding youth crew hardcore punk subculture, with many of the groups adhering to straight edge beliefs (abstention from drugs and alcohol), although Integrity was a notable exception. Converge was notable for their focus on personal anguish and experiences of failed romantic love. Dwid Hellion, frontman of Integrity, advocated the "Holy Terror Church of Final Judgment", an apocalyptic belief system related to Gnosticism and Catharism.Several members of contemporary metalcore bands are practicing Christians, including members of Zao, The Devil Wears Prada, As I Lay Dying,August Burns Red, Texas in July, Demon Hunter, Oh, Sleeper and Underoath.




Examples of this genere:


Bullet for My Valentine are a Welsh heavy metal band from Bridgend, formed in 1998. The band is composed of Matt Tuck (lead vocals, rhythm guitar), Michael Paget (lead guitar, backing vocals), Jason James (bass guitar, backing vocals), and Michael Thomas (drums). They were formed under the name Jeff Killed John and started their music career by covering songs by Metallica and Nirvana. Jeff Killed John recorded six songs which were not released; two of these tracks were reworked later in their career as Bullet for My Valentine. Financial difficulties dictated the name change, which was followed by a change in music direction. In 2002, the band secured a five-album deal with Sony BMG. The band has stated that their music is influenced by classic heavy metal acts such as Metallica, Iron Maiden, and Slayer. The band is part of the Cardiff music scene.

Bullet for My Valentine's debut album, The Poison, was released on October 3, 2005 in the United Kingdom and on February 14, 2006 in the United States to coincide with Valentine's Day hence their band name. The album entered the Billboard 200 in the US at number 128. It was certified Gold by the Recording Industry Association of America. The band made appearances at the Download Festival and Kerrang! XXV, and undertook a US tour with Rob Zombie. Bullet for My Valentine's second studio album, Scream Aim Fire, was released on January 29, 2008 and debuted at number four on the Billboard 200. The band's third album, Fever, was released on April 26, 2010 and debuted at number three on the Billboard 200. The band has sold over one million albums in the United States and nearly 2,500,000 albums worldwide and are the most-successful act in the Kerrang! Awards category of "Best British Band" with three wins.





All That Remains is an American heavy metal band from Springfield, Massachusetts, which formed in 1998.[1] They have released five studio albums, a live CD/DVD, and have sold nearly 800,000 records. The group consists of guitarists Oli Herbert and Mike Martin, vocalist Philip Labonte, bassist Jeanne Sagan and former Diecast drummer Jason Costa with Labonte and Herbert being the only two original members. To date, all of their songs that were released as singles have had music videos created for them.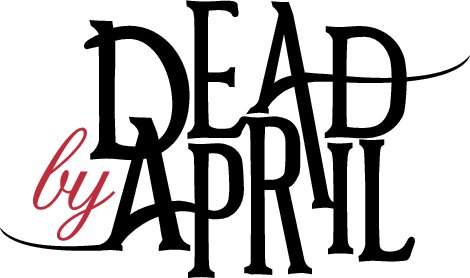 Dead by April is a Swedish metal band from Gothenburg, formed in February 2007. The band consists of Jimmie Strimell, Zandro Santiago, Marcus Wesslén and Alex Svenningsson. They released their self-titled debut album in May 2009. In 2010 the two guitarists, Pontus Hjelm and Johan Olsson, left the band. Pontus, however, will still be the songwriter for the band and will be acting as a "session" player on their new album and on upcoming tours.






Trivium is an American heavy metal band from Orlando, Florida, formed in 1999. Signed to Roadrunner Records, the band has released five studio albums, eleven singles, and twelve music videos. Their latest album, In Waves was released on August 9, 2011.

At his Lake Brantley High School talent show, guitarist Matt Heafy performed a cover version of "Self Esteem" by The Offspring. Vocalist Brad Lewter noticed Heafy and asked him to try out for his band. The pair went over to drummer Travis Smith's house where they played Metallica's "For Whom the Bell Tolls". Impressed with Heafy's performance, they accepted him into the band known as Trivium. After several shows at bars and local clubs, Lewter quit the band and Heafy took over his position as vocalist. In early 2003, Trivium went into the recording studio to record its first high-quality demo disc. A copy of the demo was heard by German label Lifeforce, who signed Trivium. The band entered a studio to record its debut album, Ember to Inferno.

As time went on, Corey Beaulieu joined. In 2004, Paolo Gregoletto joined as the band's bassist to replace Brent Young, before a tour with Machine Head. The album Ember to Inferno managed to garner the interest of Roadrunner Records representatives, who later signed Trivium to a record deal. They then began writing songs for their major label debut.




















Killswitch Engage is an American metalcore band from Westfield, Massachusetts, formed in 1999 after the disbandment of Overcast and Aftershock. Killswitch Engage's current lineup consists of vocalist Howard Jones, bassist Mike D'Antonio, guitarists Joel Stroetzel and Adam Dutkiewicz, and drummer Justin Foley. The band has released five studio albums and one DVD.

Killswitch Engage rose to fame with its 2004 release The End of Heartache, which peaked at number 21 on the Billboard 200, and was certified gold in December 2007 for over 500,000 shipments in the United States. The title track, "The End of Heartache", was nominated for a Grammy Award in 2005, and a live DVD titled (Set This) World Ablaze was released in 2005. Killswitch Engage has performed at festivals such as Wacken Open Air, Reading and Leeds Festivals, Ozzfest, Download Festival, Rock on the Range, Rock Am Ring, Mayhem Festival, Pointfest, and the Australian Soundwave Festival. The band has sold over one-million records in the United States alone and have been widely referred to as "one of the founders of metalcore."


Sources of Information
The post is made up of the author's original content, or is a compliation of material from various places.
---
Followers
Visits
Favorites